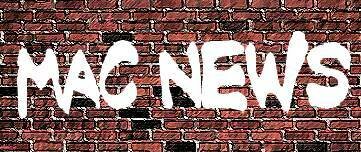 The Mid-American Conference Monday announced its Mens Basketball Players of the Week.
EAST DIVISION - CO-PLAYERS
Antonio Ballard, Miami, Forward
Senior, Jeffersonville, Ind. (Jeffersonville)
Ballard led Miami to a dramatic triple-overtime win at rival Ohio with a career-high 26 points and a season-high and game-high 12 rebounds to snap a three-game losing streak. It was the second double-double of the season for Ballard and the fourth of his career. It was also the first time he has surpassed the 20-point plateau in his career.
He shot a strong 66.7 percent from the field, going 8-for-12, including a perfect 2-for-2 from 3-point range. Ballard was near perfect from the line, sinking 8-of-9 attempts (88.9).
The 6-foot-4 Ballard was a beast on the glass, leading Miami to a season-high 50 rebounds on the day-13 more than the RedHawks have had in any other game in this season-and a +18 advantage on the board. He tallied five of the RedHawks' 20 offensive boards, helping MU earn 19 second chance points to Ohio's 2.
Ballard also added two assists to his line. He played a career-high 55 minutes, coming out for just 20 seconds during the entire game. He had two key defensive rebounds and converted two important free throws in the third overtime to lift Miami to the win.
Ballard led Miami to its first true road win of the season and its first since Feb. 6, 2010. He also led Miami to its first win at Ohio since Jan. 29, 2006. The game was the fourth triple overtime game in Miami history and the second against the Bobcats.
Miami is 3-1 in triple overtime games and 2-0 against Ohio in triple overtime. It also was the first time Miami has won its MAC opener when playing on the road since the 2006 season. His 26 points also helped Miami score its most points (92) since a 94-66 2OT win over Northwestern State on Dec. 6, 2008 and its most in a MAC game since Jan.5, 2002 in a 100-94 2OT win at Central Michigan.
Zeke Marshall, Akron, Center
Sophomore, McKeesport, Pa. (McKeesport)
Marshall helped the Zips to a 2-0 record last week, including an 84-80 win vs. Oral Roberts on Jan. 3 and a 65-62 victory over Kent State to open MAC play on Jan. 8.
Against Oral Roberts, he posted 12 points on 6-for-8 shooting (.750) while swatting four shots in 25 minutes. His four-block performance was his fourth four-block game of the year.
Against Kent State, Marshall led the Zips with game-highs in points (20), rebounds (11) and blocks (3). With the Zips trailing by two points with 4:38 left in the game, Marshall provided Akron with an 8-0 run over the next 3:34 to give the Zips a 61-55 lead. He also had one block and two rebounds during the stretch. For the week, he averaged 16.0 points, 6.5 rebounds, 3.5 blocks, 1.0 steals and 1.0 assists while shooting 63.6 percent from the field (14-for-22) and 66.7 percent from the line (4-for-6).
WEST DIVISION
MAC Men's Basketball West Division Player of the Week
Jarrod Jones, Ball State, Forward
Junior, Michigan City, Ind. (Michigan City)
Jones led the Cardinals to a 2-0 week and a 1-0 start in Mid-American Conference play as he averaged 22.0 points and 11.5 rebounds per game. Jones posted back-to-back double-doubles against SIU Edwardsville and Northern Illinois to lead the Cardinals to 9-4.
He shot 65.5 percent (19-of-29) from the field in the two games. He scored 19 points and grabbed 11 rebounds against SIUE to open the week. He followed that up with a 25-point, 12-rebound effort in the MAC opener at Northern Illinois. He hit 10-of-18 from the field against the Huskies and posted 14 points in the first half. On the season, he is averaging 16.8 points per game and 9.2 rebounds per contest.