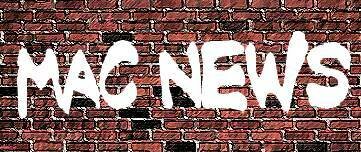 Green Bay and Pittsburgh will play in Super Bowl XLV in Dallas on Sunday, Feb. 6 at 6:30 p.m., and 15 former MAC players will participate in the nation's most anticipated sporting event.

More than 100,00 fans are expected to fill Cowboys Stadium for the game, and Fox will televise the game to an audience of more than 100 million in the United States. Worldwide, the game will be televised in more than 200 countries and available to approximately 1 billion potential viewers.

Looking at both teams rosters, the MAC is tied with the Big Ten for second among FBS conferences with 15 players, trailing only the SEC which has 18 players participating in the Super Bowl.

The Green Bay Packers have nine former MAC players:  WR Greg Jennings (Western Michigan), RB James Starks (Buffalo), DT Cullen Jenkins (Central Michigan), TE Tom Crabtree (Miami), DB Josh Gordy (Central Michigan), OL T.J. Lang (Eastern Michigan), S Atari Bigby (Central Florida), LB Frank Zombo (Central Michigan), Diyral Briggs (Bowling Green). In Green Bay alone, the MAC has the second most players from any conference (8) besides the SEC-which has 11.

The Pittsburgh Steelers have six former MAC players:  QB Ben Roethlisberger (Miami), LB James Harrison (Kent State), QB Charlie Batch (Eastern Michigan), WR Antonio Brown (Central Michigan), K Shaun Suisham (Bowling Green), QB Byron Leftwich (Marshall).