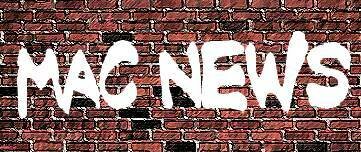 The Mid-American Conference Monday announced its Players of the Week.

MAC East Division Player of the Week
Byron Mulkey, Buffalo, Guard
Senior, Wheatfield, NY (Niagara Wheatfield)
Mulkey played a key role in two memorable Buffalo wins on the week. The senior point guard scored a career-high 27 points, including five three-pointers in a 79-54 win over Kent State. It was the largest margin of victory over a Kent State squad in school history. Mulkey scored 21 of his points in the first half. He added four rebounds, five assists and two steals against the Golden Flashes.

Against Ohio, Mulkey scored all 12 of his points in the second half to help the Bulls erase an 18-point deficit and beat the Bobcats. It was the largest deficit ever overcome to win a MAC road game since the Bulls joined the league in 1998. With the Bulls leading by three and 30 seconds left, Mulkey came up with a steal and was fouled. His free throws iced the game for the Bulls.

MAC West Division Player of the Week
Randy Davis, Ball State, Guard
Junior, Plymouth, Ind. (Plymouth)
Davis helped guide the Cardinals to a pair of Mid-American Conference road victories last week by averaging 17.5 points and 31.0 minutes-per-contest. Saturday, Davis led the Cardinals to their first victory at Toledo since Jan.12, 2002 by tying career-highs with 24 points, 14 made free throws and four steals. Davis went a perfect 14-for-14 from the free throw line in the contest, while shooting .571 (4-for-7) from the field, including a pair of three's. He also handed out a game-high seven assists against the Rockets, while grabbing four rebounds.

In Wednesday's victory at Eastern Michigan, Davis collected 11 points and four boards, while dishing out six assists. Ball State's 13-4 start is the best for the Cardinals since the team started 16-3 in 1997-98. The 5-0 MAC start is the best since the Cardinals started 6-0 in 1997-98.