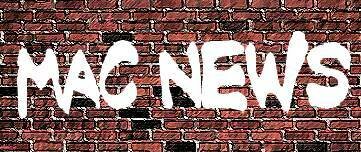 The Mid-American Conference Monday announced its MAC Players of the Week for the week ending March 6.

MAC Men's Basketball East Division Player of Week
Rodriquez Sherman, Kent State, Guard
Senior, Indianapolis, Ind.

Sherman averaged 15.0 points and shot 57.2 percent (12-21) while leading Kent State to a 2-0 week as the Golden Flashes became the first team in 21 years to win back-to-back outright MAC titles. On Tuesday night in a 63-57 win at Bowling Green, Sherman shot 4-4 and totaled 10 of his 13 points in the second half. With Kent State leading by two points and 2:00 left, he forced a steal and then hit a three with1:30 remaining to help seal the six-point win as secure a first round tournament bye.
On Friday in front of a capacity 6,327 crowd at the M.A.C. Center, the Golden Flashes lone senior powered Kent State to a 52-point second half  and an 11-point turnaround in a 79-68 win over Akron. Sherman shot 6-7, totaled 12 points after halftime and finished his week averaging 11.0 of his 15.0 ppg in the second half while shooting 91 percent (10-11) from the field. In addition he became the first MAC player in 60 years to be a part of three outright championships during a career.

MAC Men's Basketball West Division Player of Week
Mike Douglas, Western Michigan, Guard
Junior, Detroit, Mich. (Pershing)

Douglas established new career highs in points against Ball State and Central Michigan, scoring 25 points and 28 points, respectively. Douglas shot 60.7 percent from the field, including going perfect against Ball State - 7-for-7 from the field, 3-for-3 from three-point range and 8-for-8 from the free throw line. Douglas' two 20-point games this week are the first two of his career. His 28 point effort at Central included 13 first half points and came in a game that decided the MAC West when WMU's second-leading scorer was not able to play. Douglas ended up shooting 16-for-17 from the FT line (.941), amassing nine assists, three steals and one block.