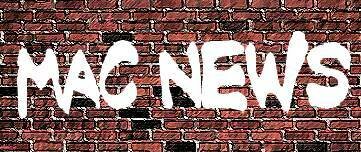 The Mid-American Conference Monday announced its Players of the Week.

MAC Men's Basketball East Division Player of the Week

D.J. Cooper, Ohio, Guard
Sophomore, Chicago, Ill. (Seton Academy)
The nation's leading assist man started the week by scoring 30 points and dishing out six assists in a close loss at Central Michigan. It was Cooper's second 30-plus game of the season and the most points he had scored in 40 minutes (27 in four-overtime game against St. Bonaventure). The sophomore guard played a balanced offensive game on Saturday in a key win for the Bobcats over Northern Illinois. Cooper finished with 13 points, seven assists and six rebounds. Cooper has been Ohio's top assist man in 21 of 23 games this year and passed Robert Machado of Iona for the top spot in the country,with 7.7 assists per game this season. Cooper also impressed at the free-throw line, going 16-for-19 on the week.

MAC Men's Basketball West Division Player of the Week

Brandon Bowdry, Eastern Michigan, Forward
Senior, St. Louis, Mo.-Taylor (Mich.) Truman
Bowdry turned in the 34th and 35th double-doubles of his career with 25 points and 12 rebounds in a win over Akron on Wednesday, Feb. 2, and followed up with a 19-point, 11-rebound effort in a two-point loss to Miami Saturday, Feb. 5. Bowdry made 14-of-28 field goals, 2-of-5 threes, 14-of-18 free throws with 23 rebounds in the two games.