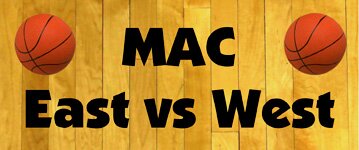 BOWLING GREEN Hosting Bowling Green survived Ball States final surge to slip past the Cardinals, 65-64 Wednesday in Anderson Arena. The Falcons are now 12-12 overall and 7-3 in the Mid-American Conference East. Kent State leads the East at 7-2 while BG, Buffalo and Miami are all 7-3.

BG was able to gain the win when Ball State did not go for a 3-pointer in the final seconds, despite trailing by three points.

MISSED OPPORTUNITY
On the last possession, we have got to have time and score recognition, Ball State head coach Billy Taylor said. With 5.7 seconds left we have to get an opportunity for a 3-point shot. We got all our shots in the paint instead of looking to tie the game up.

Bowling Green led by seven 65-58, with 24.7 seconds left to play after Dee Brown split a pair of free throws. Tyrae Robinson nailed a 3-pointer for the Cardinals with 18 seconds left to make it 65-61.

The Falcons then turned the ball over against Ball States pressure with 14.8 seconds left, not even getting the ball out of the backcourt.

We all assumed that they were going to foul us and they didnt. We kind of got caught off-guard, BGs Auston Calhoun said about the turnover.

As Ball States Jarrod Jones was going for a layup, he was fouled with 5.7 seconds left.
Jones made the first three throw, but chaos ensued when he missed the second.

Ball States Randy Davis got the loose ball,. Instead of looking to go outside the arc, he attempted a 2-point shot. It missed and Malik Perry was able to tip the ball in at the buzzer to account for the final margin.

Thats the only thing we were going to give them was a 2-point shot, instead of a 3-point shot. I guess thats just what they chose to go with, Calhoun said.

BOUNCE BACK
BG head coach Louis Orr was pleased that his team was able to hold on for the win after a disappointing loss to Western Michigan last Saturday. The Falcons have won 10 of their last 13 games.

We responded to the challenge late in the game ... Our guys stepped up and hit some big baskets, Orr said. We made enough plays at the end to win.

Ball State started the game quickly, making its first six shots, and was up 15-6 less than five minutes into the game.

The Falcons picked up the defensive pressure and Orr went to his bench with Cameron Black and Danny McElroy coming in to play inside and Jordon Crawford and Luke Kraus taking over at the guard spots.

The Cardinals did not score in a span of 6:07 and BG crawled back into the game.
The game was tied at 21 with 6:33 left in the first half, but the Falcons closed the half on a 10-4 run to take a 31-25 lead into the break. Calhoun had three baskets to spark the run.

Its been a challenge for us, defensively, to get off to a good start, Orr said. We changed up our defenses. We trapped in different areas. We tried to get them out of rhythm.

In the second half, the Falcons were able to build a 10-point lead, 53-43, with 7:31 left in the game.

Ball State then did a good job of taking Scott Thomas and Calhoun out of the offense and that defensive effort helped the Cardinals get back into the game.

CALHOUN ANSWERS CHALLENGE
Robinson made two free throws with 2:36 left in the game to pull the Cardinals to within 57-56. Calhoun then scored on a low-post move, made a steal at Ball States offensive end, and hit a 12-foot jumper on a pass from Thomas, to put BG up five, 61-56, all in the span of 31 seconds.

You just read the defense and see what they give you, said Calhoun, who led BG with 15 points and seven rebounds.

We noticed that they just started playing the same action in the same ways and they werent changing that, he continued. So if they dont change things, we have to adjust to what they do, and I think we did a good job of doing that and that helped us.

Crawford got a defensive rebound, came down the floor and hit a 3-poiner with 53 seconds left to provide the Falcons with enough cushion to hold on for the win.

NOTES: Ball State falls to 14-9 overall and 6-4 in the MAC West, but the Cardinals still lead the West with Western Michigan second at 5-4 ... Jones finished with 15 points and 14 rebounds. Perry added 10 points and 11 rebounds for Ball State ... Crawford added 10 points for the Falcons, while Thomas had a game-high nine assists ... The Falcons had 13 steals in the game with Kraus making four ... BGs bench out-scored Ball States, 23-17 ... The Falcons scored 32 points in the paint ... Orr used his 10th different starting lineup of the season with Brown replacing Kraus ... BG concludes its six-game swing through the MAC West Saturday at Central Michigan with tipoff at 6:30 p.m.