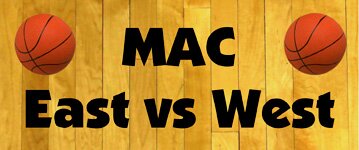 KENT, OH Kent State maintained its hold on first place in the Mid-American Conference East Division after earning an 80-70 win over Eastern Michigan Wednesday evening at the M.A.C. Center.  The Golden Flashes (16-7; 7-2 MAC) have now won five straight and seven of the past eight, leaving them with a half-game lead over Bowling Green, Buffalo and Miami, which all won their most recent contests. 

Kent State started off slow making just 1-7 from the field to fall behind 10-2 in the first three minutes of the game.  The Golden Flashes slowly crept back in and drew a 15-15 tie on a jumper by Greene at the 10:44 mark only to have the Eagles quickly respond with a lay-up on the other end.  Greene continued to work inside, however, and kept the game close for Kent State by scoring 13 of his 19 first half points in the next five minutes.

With Greene controlling the paint, sophomore Randal Holt, who had 11 points on the night, finally gave the Golden Flashes their first lead of the game, 24-22 at 5:47. 

Brandon Bowdry, who lead all scorers with 25 points, tied the game again on the next Eastern Michigan possession with two of his 16 first half points, but Greene answered once more with a jumper that gave Kent State a lead it would not relinquish.  Freshman Mark Henniger helped push the lead to as many as eight (38-30) before the Golden Flashes went into halftime ahead 40-34.

Kent State remained in control during the second half, opening up the stanza with a 9-0 run and built up a 16-point lead following five straight points from Carlton Guyton, who also handed out five assists wrapped up his night with 13 points.

Eastern Michigan (6-17; 3-7) climbed back to within nine on three separate occasions in the final 12 minutes, but the balanced Kent State offensive attack proved too much.  The Golden Flashes shot 50 percent for the game and outrebouned the EMU 42-38. 

Kent State kicks off a four-game road swing on Saturday, February 12 at Northern Illinois.  Game time is scheduled for 3:00 p.m. Central.

NOTES:
  Kent State has now won 21 straight games against MAC West opponents.
  Kent State has now won 24 straight home games in the month of February and is 36-5 in the month over the past six years
  Kent State has now won 15 straight over Eastern Michigan, tying them for the longest active streak by one MAC team over another (Miami 15 straight vs Eastern Michigan). 
  Tonight was the first game since Bowling Green (8 games) that Kent State had four players score in double figures
  Senior guard Rodriquez Sherman (6 points) now has 990 points, leaving him just 10 short of 1,000. Sherman also recorded his 88th career victory, which moved him into a tie for ninth place with current graduate assistant Mike McKee (2006-10) on the Kent State career wins list.